Welcome!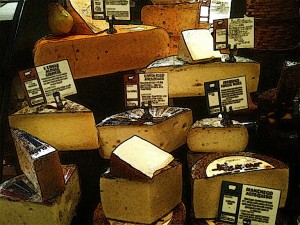 WeatherVane Creamery is the passion project and brain child of visionary extraordinaire Sarah Kowal.  From 2011-2014 Sarah accomplished the following:
*Created and developed a new store concept and business plan that was recognized by the American Cheese Society for its innovation in the retail dairy industry
*Managed marketing campaigns to leverage brand and raise awareness: 245 facebook fans, 52 twitter followers, 138 email newsletter subscribers, 2,735 indiegogo views,  883 views on youtube, and an appearance on the local Fox Morning News.
*Personally raised over $35,000 from over 75 private individuals
*Developed an investor program, established a professional advisory team, and sought out investors including Starbucks Coffee Company ceo (sic) Howard Schultz
In June 2014, Sarah shelved the project due to life changes and lack of funds.